Financing Options Available for Your Commercial Property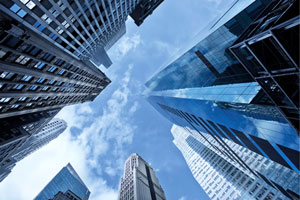 Funding your commercial property is now easier than ever with all the options available from Trinity Capital Funding Partners. We have eight separate commercial real estate financing solutions for you to choose from so you can find the one that is appropriate for your needs.
What Are Our Loan Terms Like?
While the specific details of your approved loan may vary depending on your business and the loan itself, there are some general terms that real estate loans follow. These include the following:
Low interest rates
Amortization
A maximum of $1 billion in funding
LTV of 80%
Variable and fixed rates
25-year terms
Recourse and non-recourse
What Loans Do We Carry in Our Portfolio?
When it comes to commercial properties, a one-size-fits-all loan is not necessarily the best option. We understand that, which is why we offer eight different options. Here are the commercial real estate financing loans in our portfolio:
International financing
Commercial mortgage backed securities loans
FHA and HUD financing
504 and 7a SBA loans
Construction financing
Mezzanine and equity financing
Conventional programs
Bridge loans
What Types of Real Estate Do These Loans Cover?
Each of the loans listed above covers different types of properties, whether they are owner-occupied or investment pieces. That being said, some of the common properties covered by our funding include housing, industrial buildings, warehouses and medical facilities, among others. If you are interested in a loan for a specific type of property but are unsure of which one is right for you, our experts can help you choose the one that suits your needs best.
Call Us To Discuss Your Financing Options
Trinity Capital Funding Partners has the commercial real estate financing you need to complete your projects. If you are ready to finance your business, get in touch with our experts today to discuss the various options available to you and to be provided with an application for your choice of loan.