Keep Your Equipment Updated With the Right Financing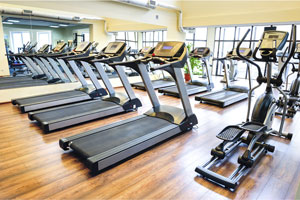 If you want to have the latest equipment that helps your business grow and keep your cash free for other business needs, you need equipment financing from Trinity Capital Funding Partners. We can help you lease and purchase the machinery and tools you need so you can meet customer demand, scale your business and keep up with your competitors.
The Main Benefits of Leasing Equipment
The most noticeable benefit of leasing your equipment is that you can upgrade your business with new and improved machinery that helps your business operate more efficiently. This includes equipment that can help you run an office, such as computers and software, and machines for heavier industries, like backhoes and bulldozers. Other benefits include the following aspects of our financing:
Low payments on a monthly basis
Fixed payments
Applications approved within five days
Repayment plans lasting as long as 84 months
Little down payment, if any
Tax advantages
Preserve your lines of credit
The Different Leasing Programs Available
We offer three programs to choose from. The first equipment leasing program is for government entities. With this program we can guarantee financing for the equipment a government or municipal body needs. This includes public schools and libraries, fire and police departments, federal agencies and armed services.
The second program is for startup companies. This offers new companies with less than two years of experience to acquire the equipment they need to get their operation up and running.
Lastly, the third is for companies that want to lease-to-own the equipment. This program provides a way for a business to lease equipment with the end goal of owning it after all payments have been made.
Get In Touch With Our Team Today
Most businesses need some sort of equipment to operate on a daily basis, but not every business has the funding to acquire updated machines. Fortunately, you can install the tools you need to run your business with the help of our equipment financing. Simply contact our team today and ask for an application.