Let's Finance Your Commercial Property Together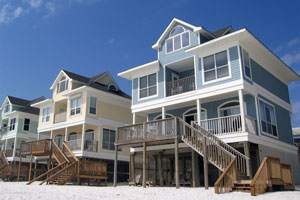 If you own or are looking to own property but want to move away from traditional bank loans, Trinity Capital Funding Partners has the funding you need. We offer stated income commercial real estate loans to cover the costs of your project and help you achieve your goals.
What Makes a Stated Income Loan Different?
There are two key differences that make a stated income loan stand out from traditional bank loans. The first is the limited amount of paperwork necessary, which makes the overall process much faster. Your proof of income is the key paperwork you need to show, such as self-employment documentation or a W-2.
The second difference is that while you need a credit score of 600 to be approved for this loan, the value of the property has more focus placed on it than your credit profile. Essentially, the property's value needs to cover the costs of taxes, mortgage and insurance of the loan.
How Can This Loan Be Used?
Whether you need funding to purchase property, renovate an existing building, build capital, refinance or consolidate your debt, this loan can do it all. It can also be used on a wide variety of properties, so you don't need to feel constrained. The following are some of the typical properties this loan can be used for:
Retail spaces
Office buildings
Restaurants
Auto service shops
Warehouses
Storage facilities
Housing
What Are the General Terms of This Loan?
Apart from the fact that this loan can be used in a variety of ways for many different property types, there are some facts about the loan you should know about. These include the following general terms:
A maximum loan amount of $500,000
25-year terms
Fixed rates
Amortization
LTV between 65% and 75%
Contact Us for a Loan Application
If you're ready to finance your property, get in touch with us today to discuss a stated income commercial real estate loan. Our experts can go over the details with you and send you an application to fill out.