Obtaining a Loan for Franchise Financing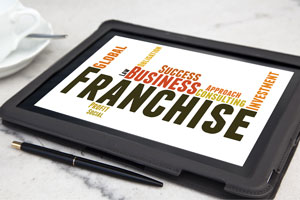 Buying-in to a franchise opportunity requires careful planning and adequate funding. At Trinity Capital Funding Partners we have the lending programs in place to set you up for success in your new endeavor. As you look to gain financial backing, be sure you plan ahead for financing your business in the following areas.
Franchise Fees
Most franchises require up-front payment of franchise fees and dues to get your business up to the standards of the franchise itself. Our franchise loans area designed to help business owners by providing the following benefits:
Long-term repayment plans
Fast closing timetables
No penalties for paying in advance
High loan to value rates
Low interest fees
Funding for first-time business owners
Equipment Financing
Once you have obtained your franchise license, you will likely have other costs with getting to an operational state. Our franchise financing includes options for funding the purchase or lease of company equipment to help you on your path to success.
Commercial Location
As you look for a brick and mortar location to get your franchise up-and-running, consider adding real-estate acquisition into the total of your loan. Our financing options can be customized to include funding your building purchase or lease.
Contact Us
Wherever you are at in your journey towards obtaining a franchise, contact Trinity Capital Funding Partners to learn more about our franchise financing options. We can get you started with a free, no-commitment application today.