Use an SBA Loan To Build a Better Business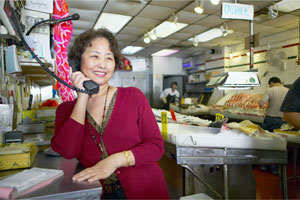 Because it is such a flexible form of financing, a small business loan is an excellent financial solution for companies to obtain. It can be used in a vast array of ways to enrich your business, and because it comes with generous terms and competitive rates, it is a wonderful way to grow your company without incurring significant bank debt. Trinity Capital Funding Partners offers this avenue of financing for companies in any industry.
Benefits for Existing Companies
Terms for existing corporations include full amortization, fixed interest rates, 80% financing and 15-year loan periods. The funds you receive can be used for any reason, including consolidating debt, purchasing equipment, obtaining property or refinancing. Nearly any type of small business qualifies and there are no pre-payment penalties. To determine eligibility for this type of financing, Trinity Capital Funding Partners focuses on how your cash flow is managed. We work with a wide variety of business and property types, including those listed below.
Car washes
Hotels
Mechanic shops
Child-Care facilities
Self-storage facilities
Car dealerships
Veterinary practices
Gas stations
Benefits for Startups
SBA loans are also beneficial for startup businesses. New companies often have a limited credit history, so Trinity Capital Funding Partners examines existing cash flow and business plans to determine if your business qualifies for a loan. Upon approval, you will receive 25-year loan terms with low interest rates. We offer both fixed and variable rates to fit your company's individual needs and we offer financing of up to 90%. Depending upon how much you qualify for, your business stands to receive up to $5 million with no ballooning and full amortization.
Contact Us Today
Trinity Capital Funding Partners offers SBA loans to businesses in every industry to help them grow. We can get you prequalified in as little as 48 hours, so contact us today if you are interested in securing a small business loan to build a better business.