Attract Customers and Boost Your Sales With Consumer Financing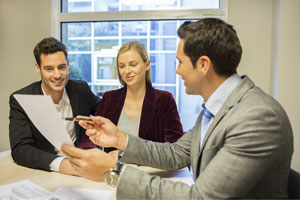 A successful consumer finance program can help your business make a name for itself and build a loyal customer base. Trinity Capital Funding Partners offers consumer financing products, including credit card programs, that can help you attract new customers and increase your profits. As with all our financial products, you can expect competitive terms and excellent customer service. We are proud to work with companies of all sizes to build and diversify their consumer credit options.
Benefits of Consumer Financing
A consumer credit program offers a lot of perks to you and your customers. Our terms and benefits include:
Quick and consistent application decisions
E-signature services
Training for you and your employees
Rapid program enactment
Support for debt collection
Generous credit limits
Your customers gain access to a revolving line of credit with the option to pay for purchases over time. This could mean increased sales and profits for your company, and positive credit building for them. Rest easy knowing that our financial services are safe and secure and that you will have support whenever you need it.
Get Started Today
Contact Trinity Capital Funding Partners for a no-obligation analysis and product recommendations. We offer this consultation at no cost to you. Our team is happy to answer your questions and to be your partner in financial success.